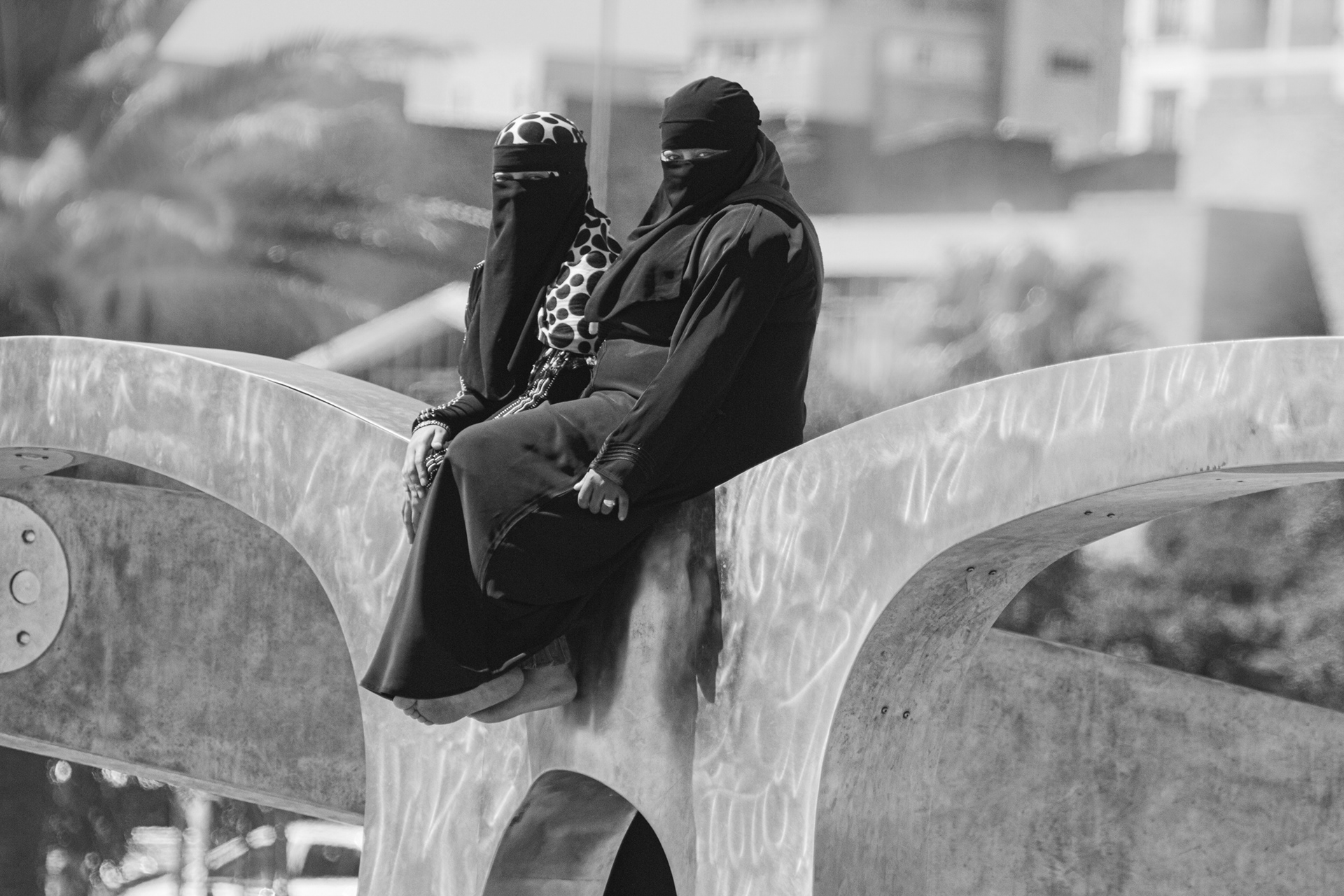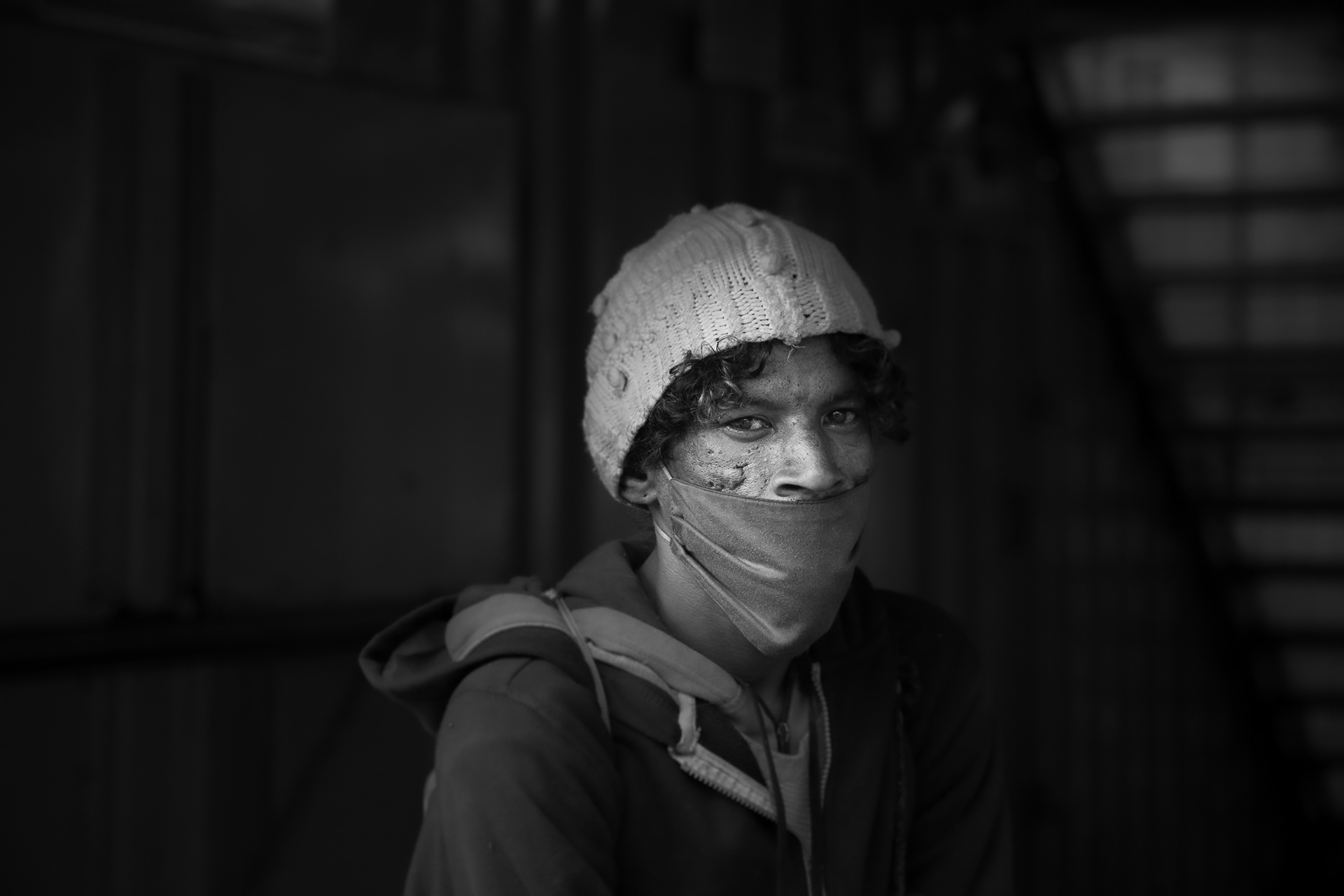 The face of COVID-19 in the harbour at Hout Bay. No ones really knows how people who struggle to survive on the streets are faring with the increased pressure of life in the pandemic. At first the whole community was mobilised to provide food for these impoverished people. Understandably, exhaustion has now set in with the result that people like this are at huge risk.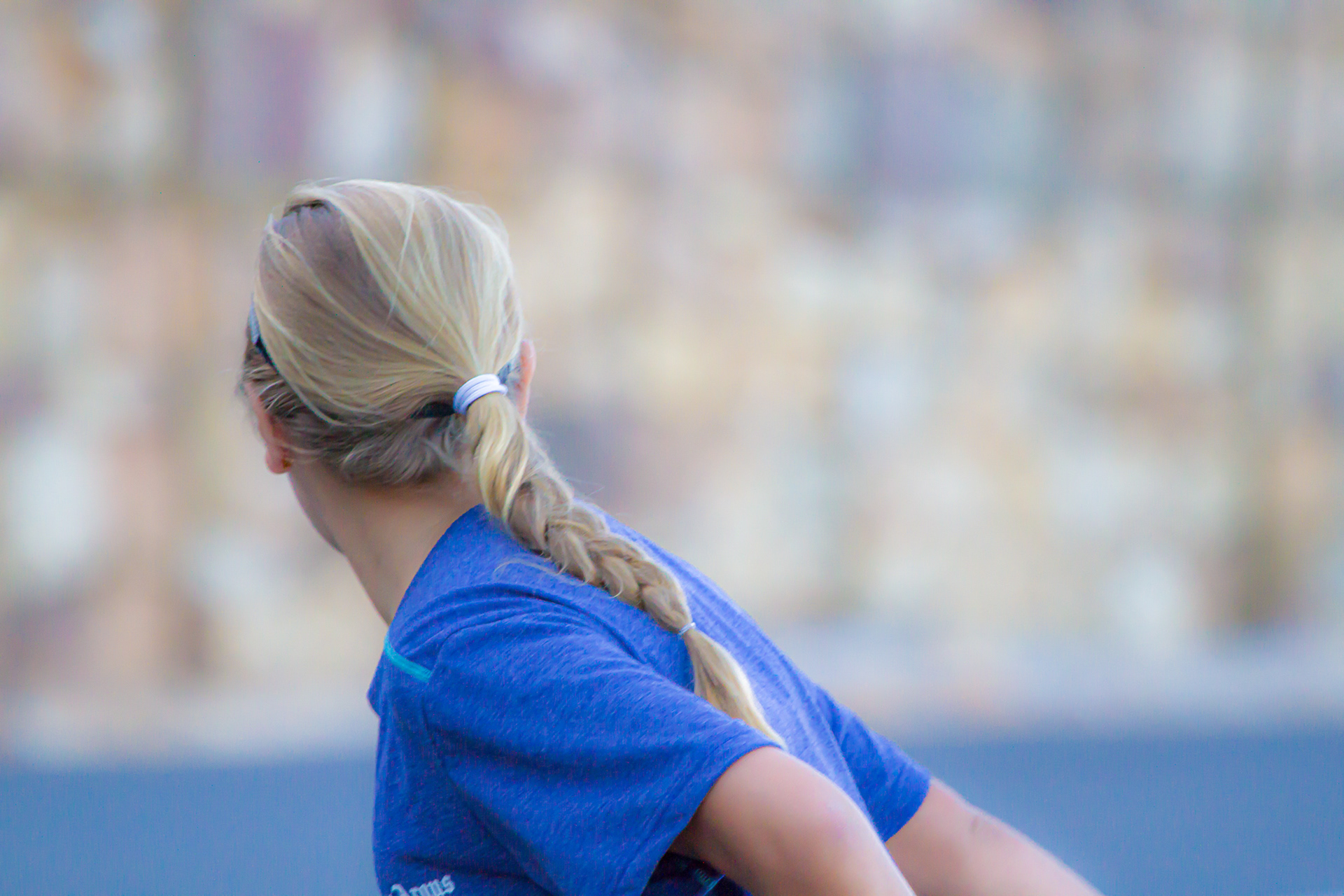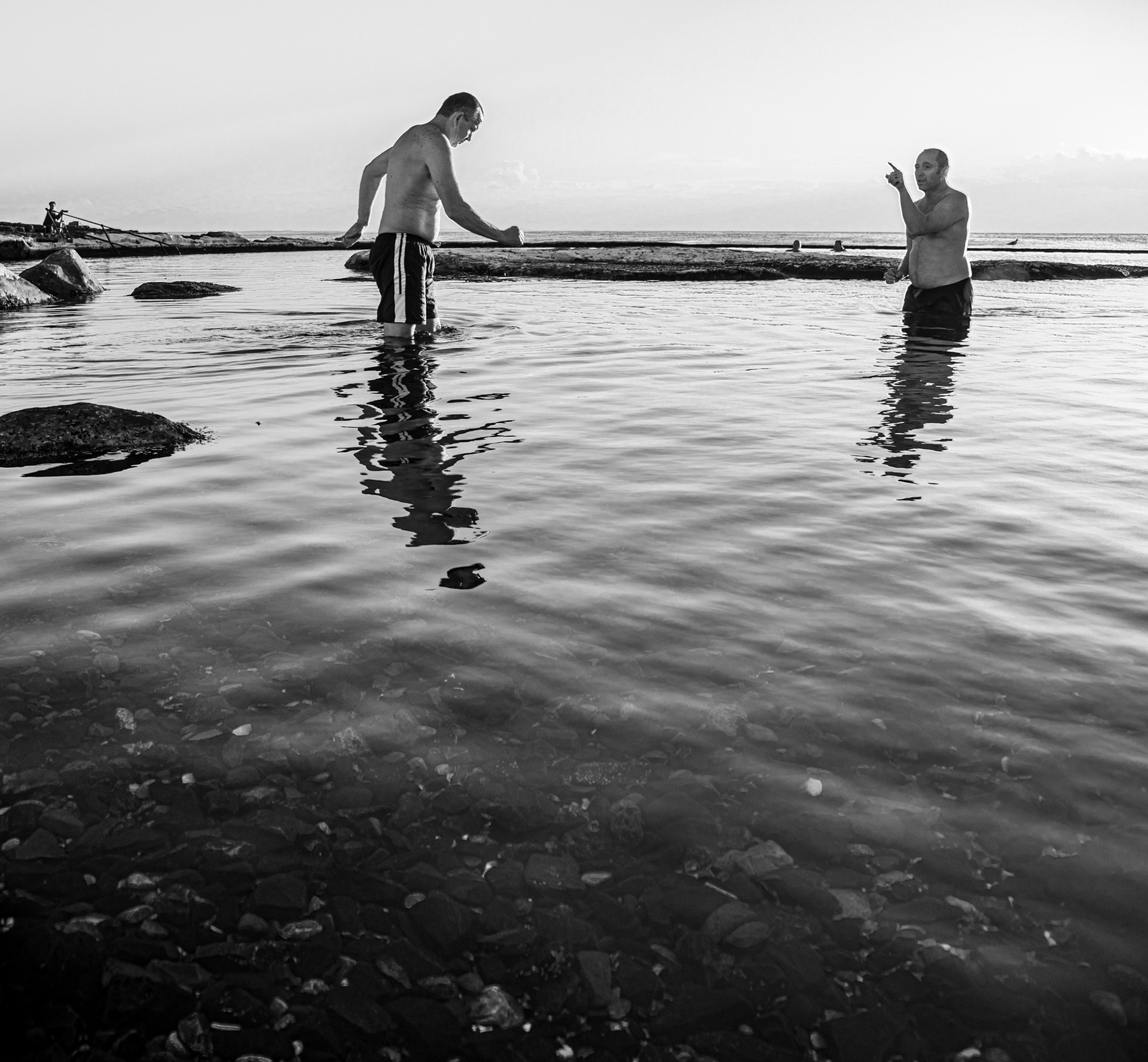 Two lovely gentlemen are chatting up a storm as they get into the Dalesford Tidal Pool near Kalk Bay, South Africa. They come early, sometimes before the sun is up, and get their exercise for the day. Is this Street Photography? I think it falls within the parameters.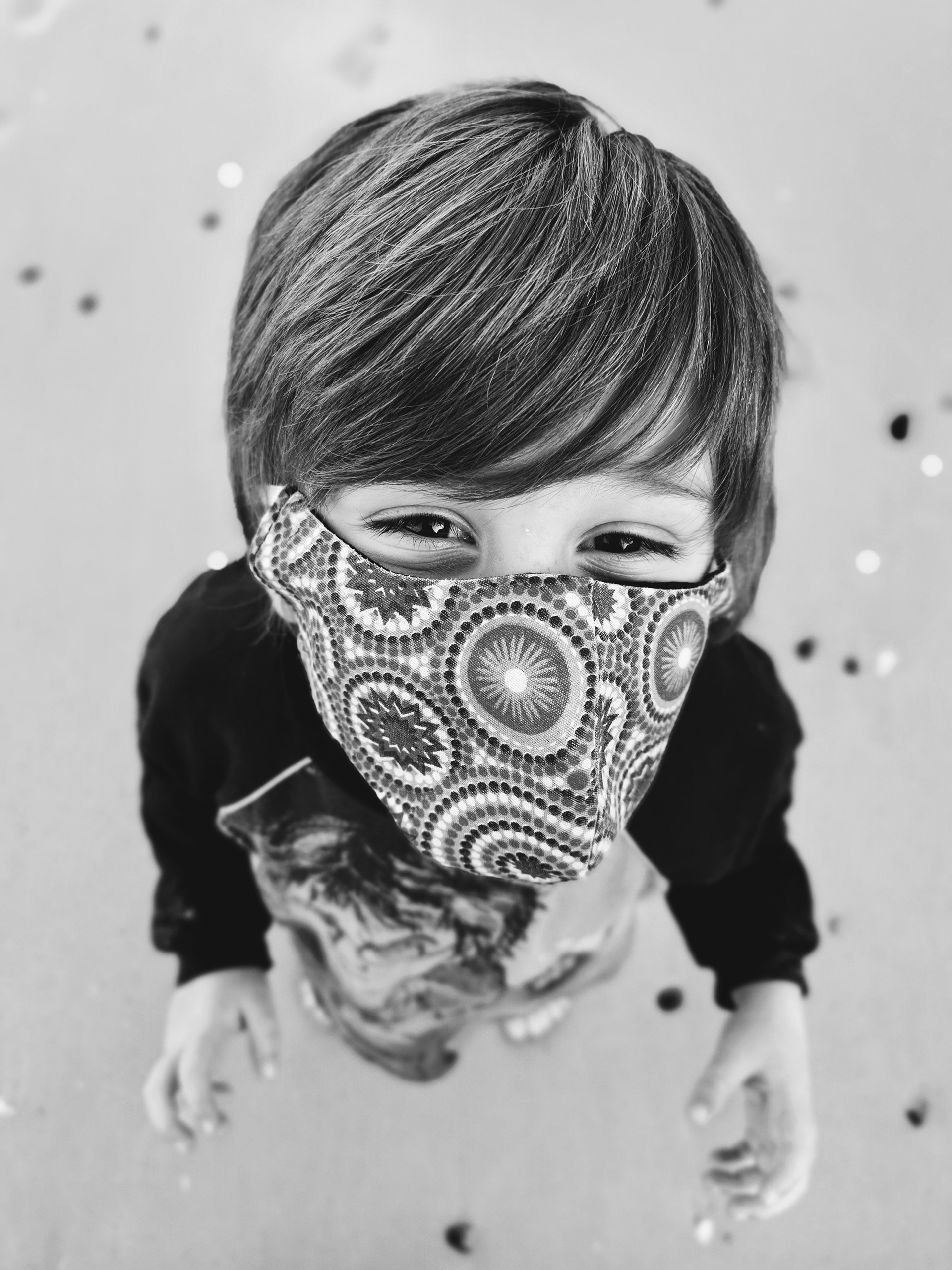 Little Keagan in the time of COVID-19. I loved the fragility of a little man looking up at his grandfather. The aberrations of the body and hands are intended to show how fragile we all are as humans and how we can never take life for granted.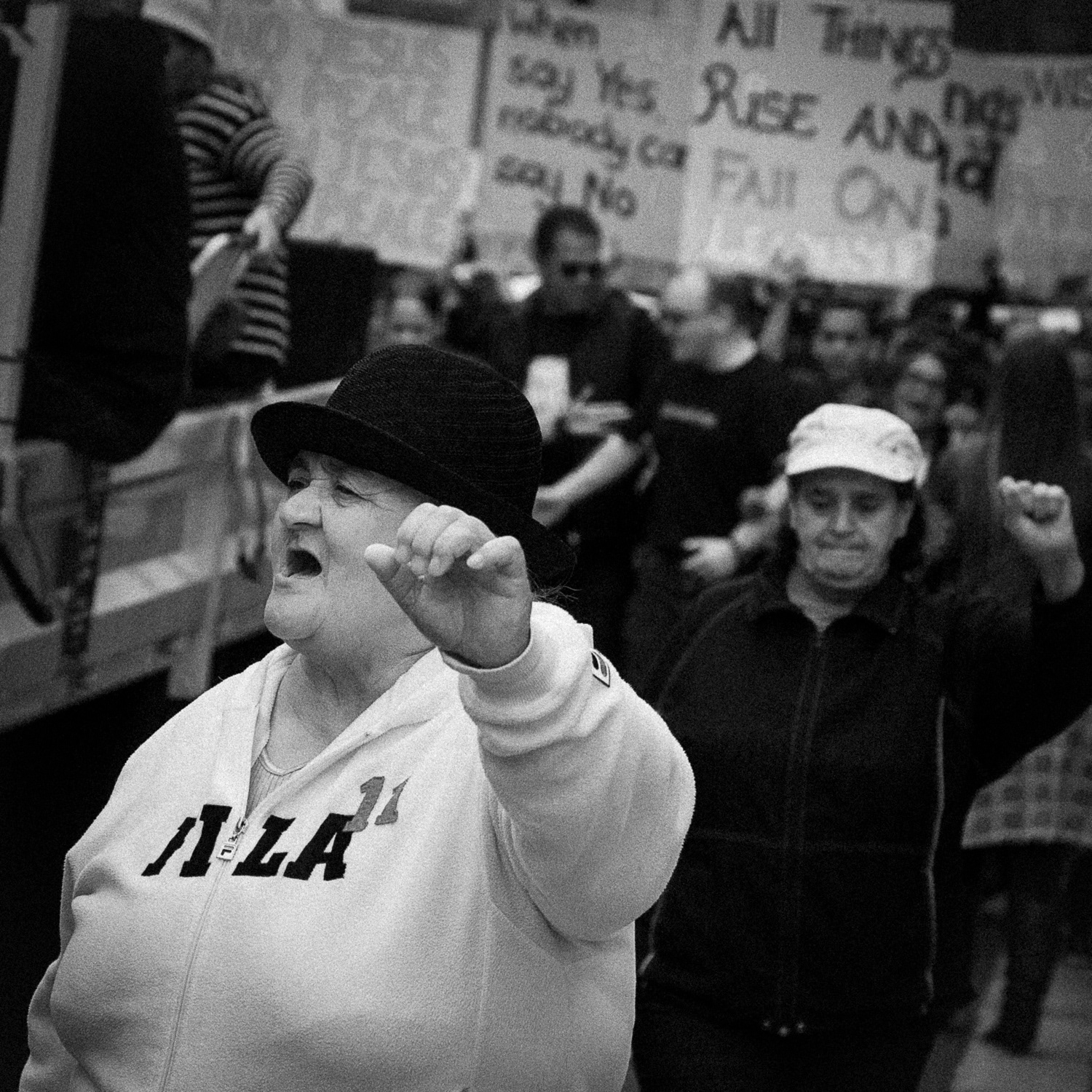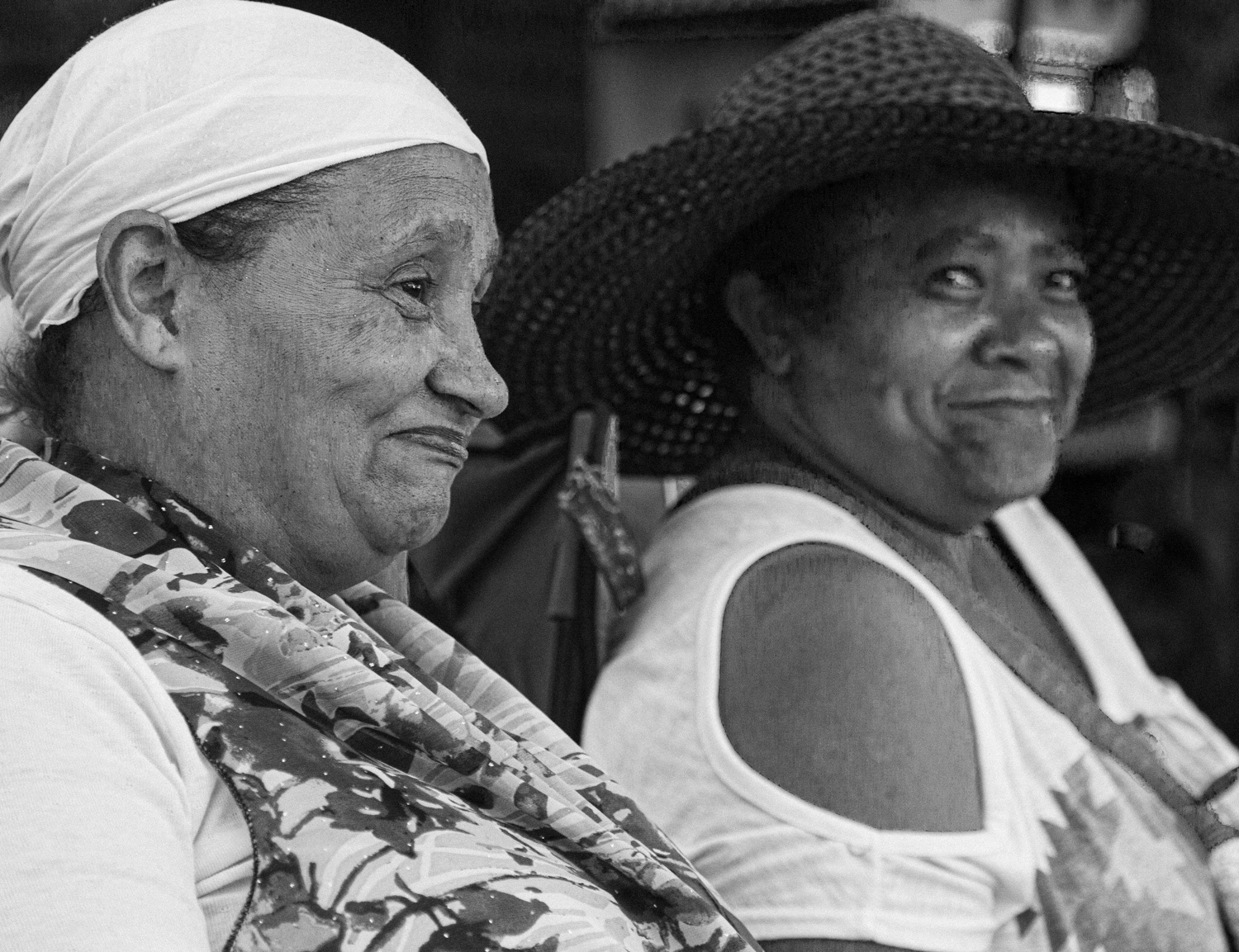 I asked them if they loved Jacob Zuma, the then President of the Republic of South Africa. They never answered me. Their faces said it all. 
He sat and glared. Did he know somehow that my grandfather was a colonist? I shrank away, feeling guilty for the stolen moment,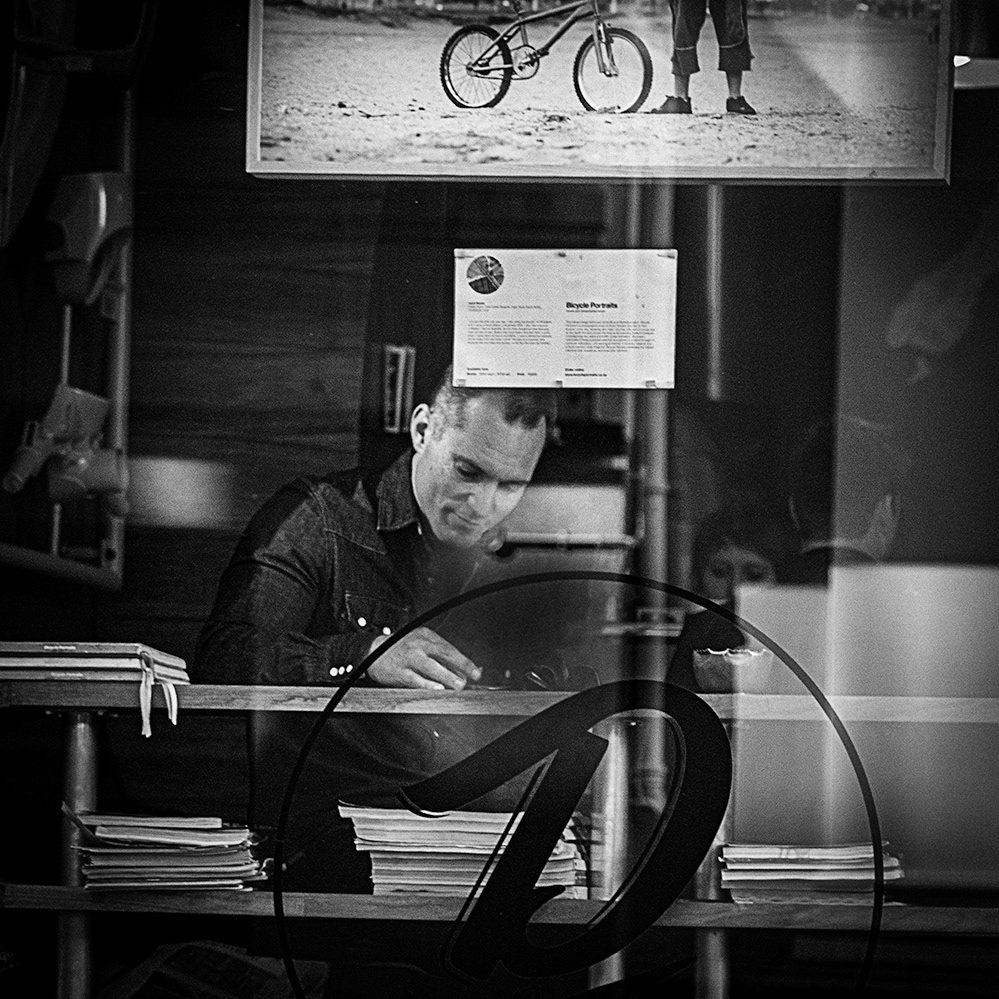 Felix lives on the streets of Cape Town and has done for several years. He was sent out by his tribe in North Africa to the "forests of Cape Town." It turned out that these "forests" were the people. His duty, to learn to live among them bringing peace and harmony wherever he went. He is not allowed to marry until he feels he has achieved success. I understand his predicament; I was also once part of a cult.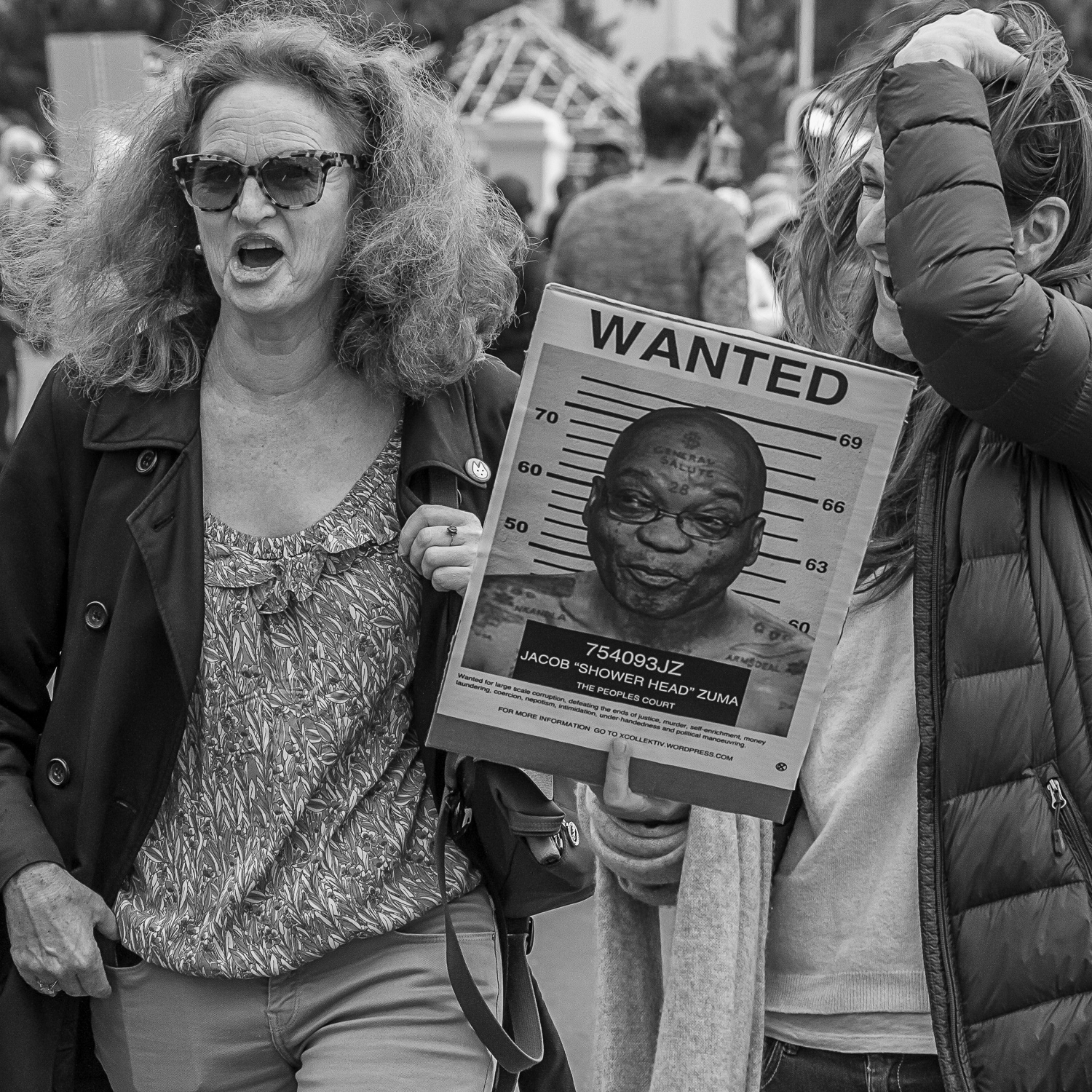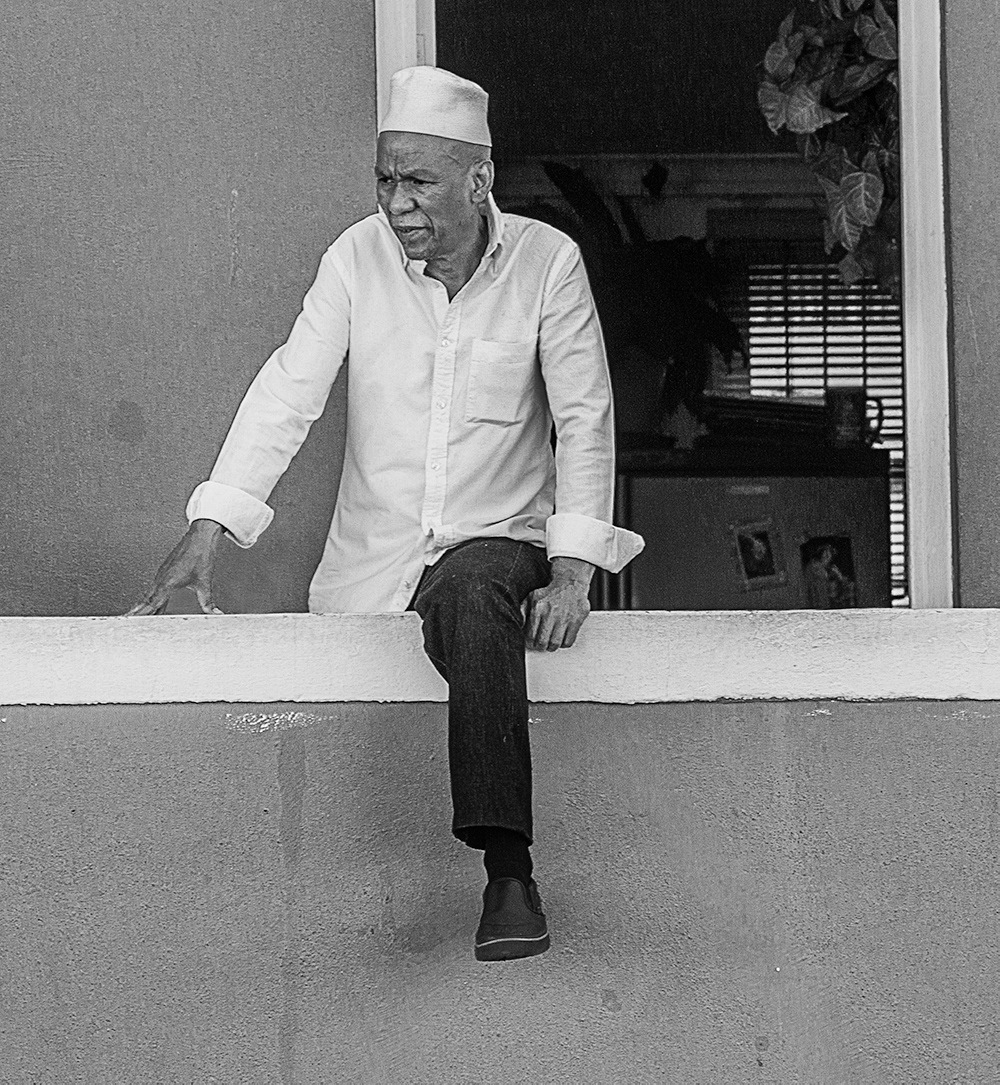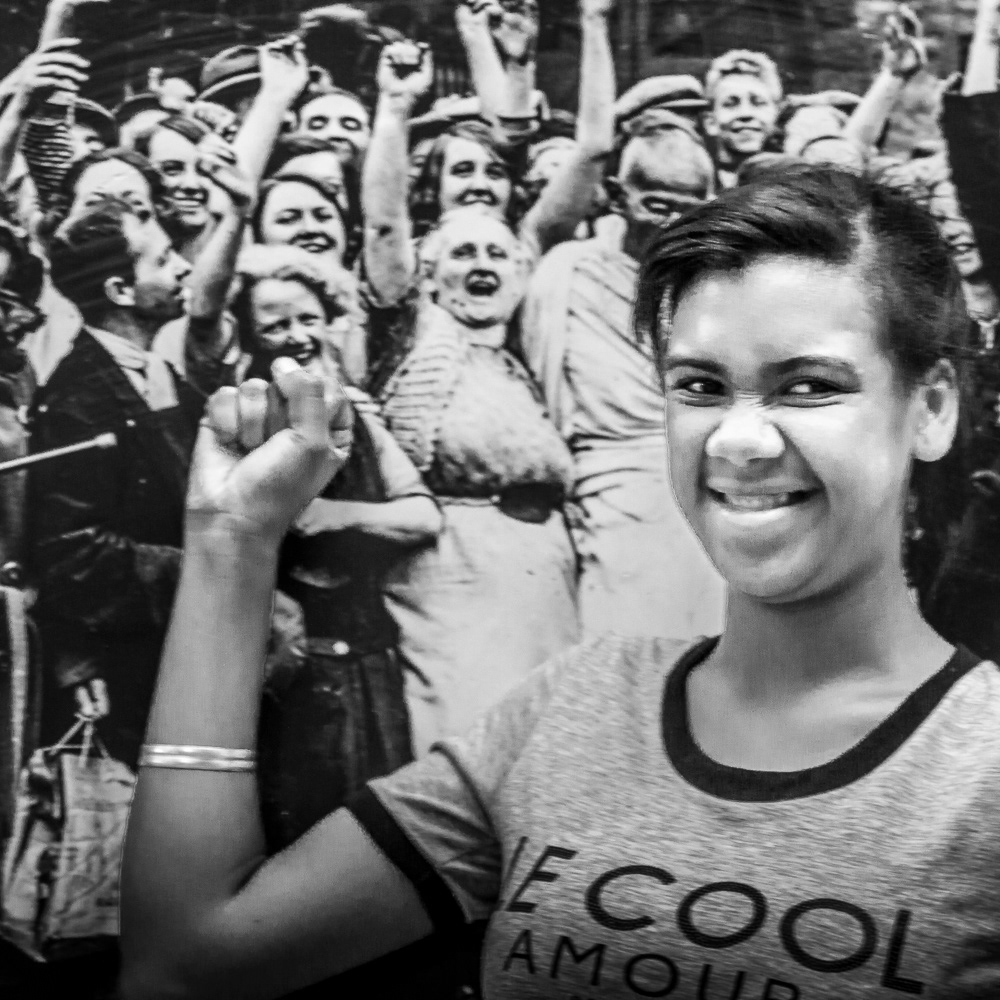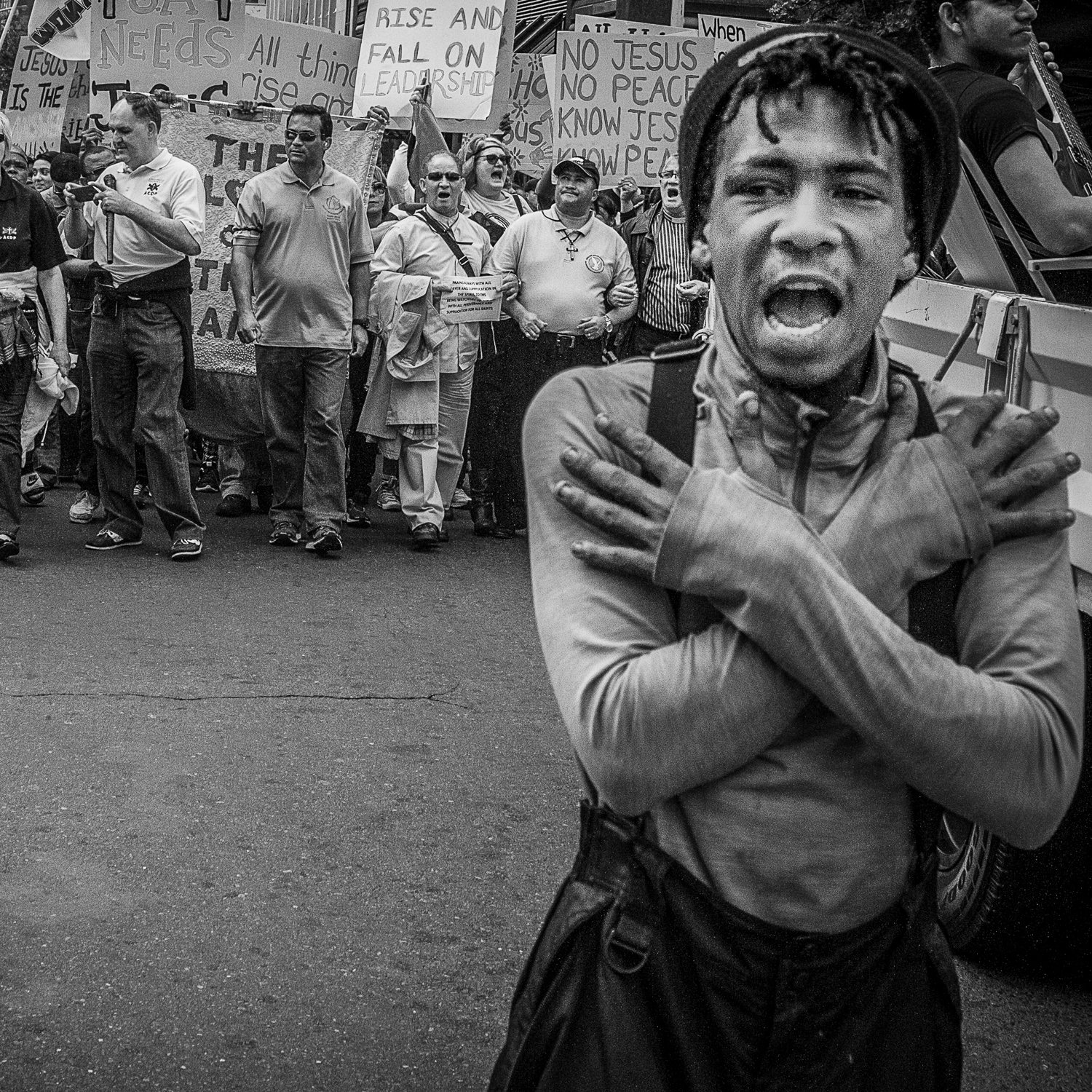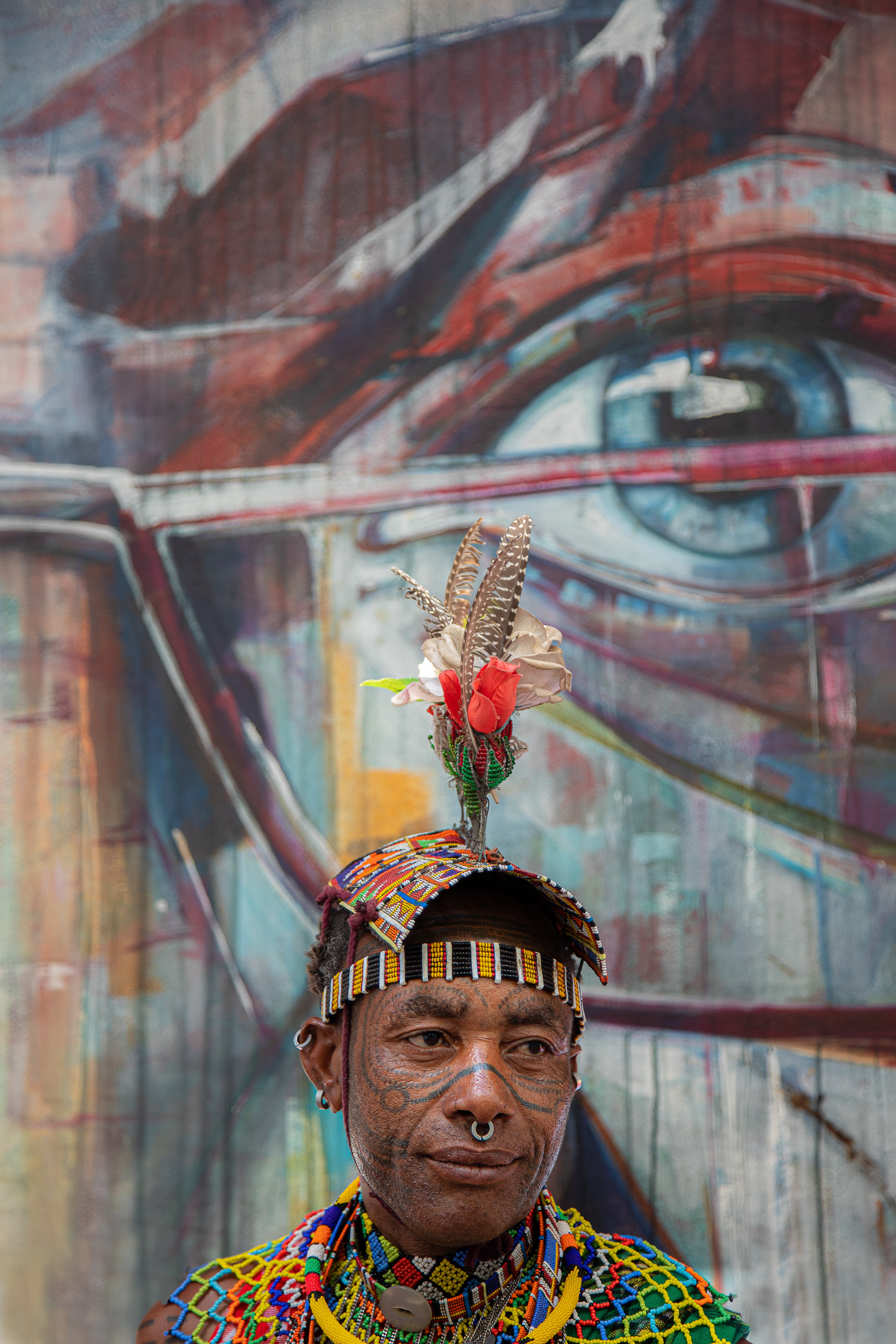 Felix Chughuda from Dar es Salaam in Tanzania has been living in the Cape Town Gardens for years. He is on assignment from his elders to live with the people of Cape Town and to make friends, before he can return and get married.